Anxiety in School: Tips to Help You Thrive
Whether you're in high school or tackling your undergraduate degree, anxiety in school is a very real and common issue. Even for children in grade school, for many students, it can feel like there is no way to overcome the feeling of panic that comes with having to take a test, give a presentation, or participate in class discussions. However, there are ways to help you thrive in spite of your anxiety.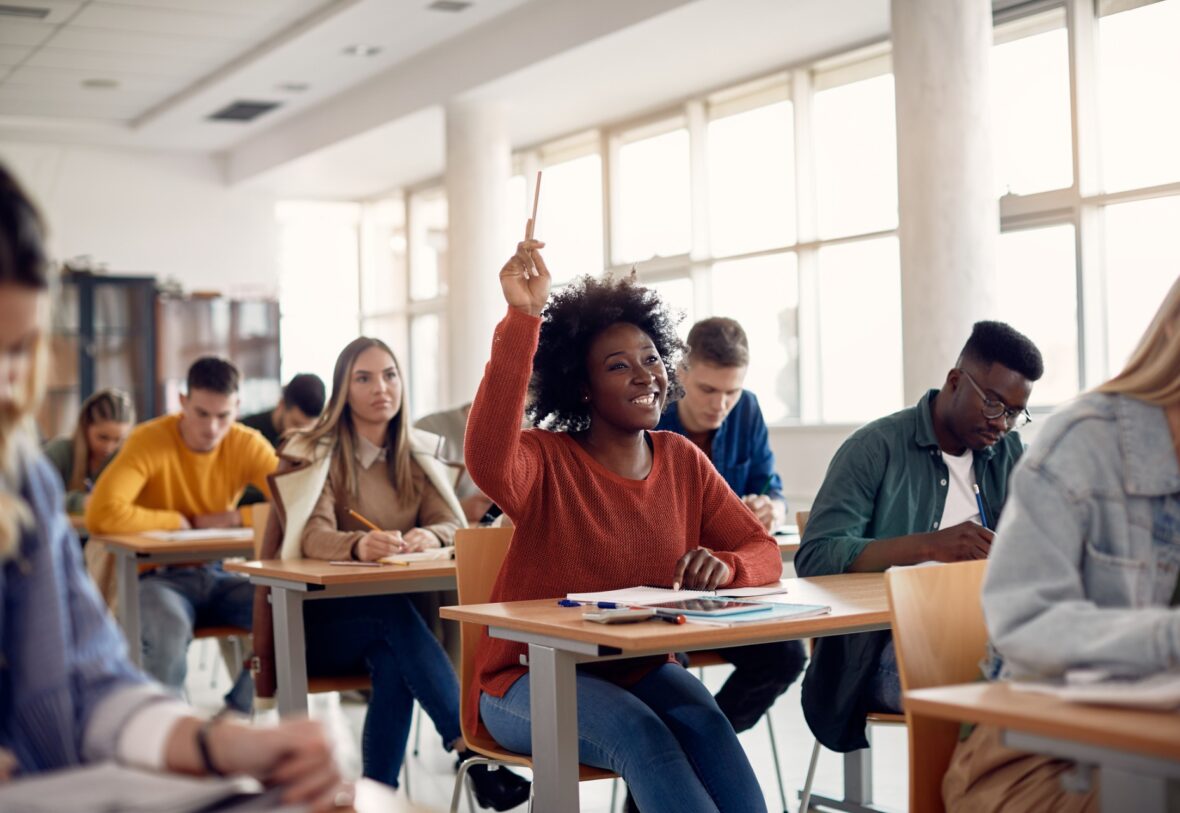 What Causes Anxiety in School?
There are a number of factors that can contribute to anxiety in school. For some, it may be the pressure to succeed. Others may feel like they're not prepared or don't have the necessary skills to do well. Additionally, some students may have experienced trauma or faced other challenges that make it difficult to focus on academics.
No matter where your anxiety comes from, it's important to remember that you're not alone. Many people deal with anxiety, and there are ways to manage it so that it doesn't take over your life.
Tips for Thriving Despite Anxiety
There are a few key things you can do to help you thrive in spite of your anxiety. It's important to note that these tips are best for individuals who experience mild anxiety and who do not suffer from an anxiety disorder. If you do experience an anxiety disorder, we'll talk about that later on.
1. Stay Organized
First, it's important to get organized and develop a system for keeping track of assignments, due dates, and upcoming tests. This will help you feel more in control and less overwhelmed.
2. Practice Time Management
Make sure to give yourself plenty of time to study or complete assignments. Rushing only adds to the feeling of being overwhelmed and can lead to mistakes. Not sure where to begin? Try one of these seven time management tips for students. 
3. Ask for Help When You Need It
If you're struggling, don't be afraid to reach out to your teacher, professor or tutor for help. Many students feel like they have to do everything on their own, but that's not the case. Asking for help shows that you're willing to put in the work and are invested in your success.
4. Take Breaks and Reward Yourself
Remember to take breaks and give yourself time to relax. It's important to have balance in your life, and that means taking care of your mental health as well as your academic obligations. When you accomplish something, give yourself a pat on the back or treat yourself to something you enjoy.
What If I Have an Anxiety Disorder?
If you suffer from an anxiety disorder, these tips alone may not be enough to help you thrive along your academic journey and beyond. If you find that your anxiety is impacting your ability to function on a daily basis, it's important to seek professional help. A qualified provider from Mile High Psychiatry can work with you to develop a personalized treatment plan that addresses your symptoms to help you experience peace.
You don't have to suffer from anxiety in silence. Help is available, and with the right support, you can overcome your anxiety and reach your full potential.
Get Control Over Your Anxiety With Mile High Psychiatry
Mile High Psychiatry is here to help you if you're struggling with anxiety. We offer a variety of services, including psychiatric evaluations, medication management, and therapy. Contact us today to request an appointment. We look forward to helping you thrive!