Your mental health matters, and we are proud to offer comprehensive psychiatry and medication management services at Mile High Psychiatry. Our telecommunications technologies allow our providers to bring a custom care plan to you.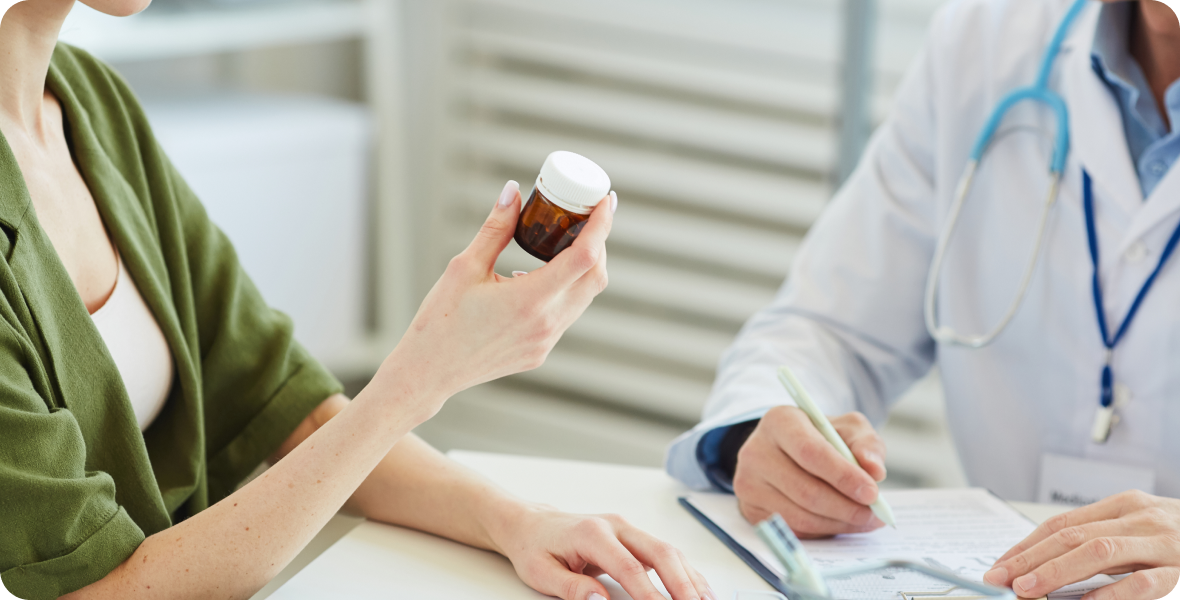 Psychiatric Medication Management Services
Our providers will perform a thorough assessment of you and then carefully construct a treatment plan that is unique to your needs. Based on your diagnosis, our providers may prescribe medication as a part of your treatment plan. Our providers will continually work with you to ensure your medication is giving you the desired results and will adjust the dosage and/or prescription according to your needs.
Benefits
Mental health impacts every area of our lives, and improving your mental health can directly affect your psychological, emotional, and social well-being. Psychiatric medications work to influence the brain chemicals that regulate emotions and thought patterns to prevent mental health problems and their symptoms. Mile High Psychiatry provides medication management for a variety of conditions, including:
Getting Started
Starting with Mile High Psychiatry is easy! Give us a call or view our scheduling form to make an appointment today. Our services are purely telehealth at this moment, and instructions for logging into your video visit can be found here. Medication management through MHP's providers will include:
Our providers will start by performing a thorough mental health assessment.
Providers will make an informed diagnosis and prepare necessary prescriptions.
Your provider will stay by your side as you go through your treatment plan and continually monitor the effectiveness of your medication.
If you are interested in learning more about MHP's psychiatry and medication management services, please contact us. We are currently accepting new patients and have plenty of availability.