Manuel J. Molina
M.A., LPC
(Preferred pronouns: He/Him/His)
Manuel sees ages 9+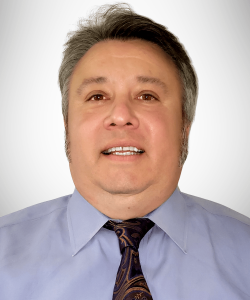 Bio:
"If you can't fly then run, if you can't run then walk, if you can't walk then crawl, but whatever you do you have to keep moving forward." Rev. Martin Luther King Jr.
Mr. Manuel J. Molina M.A., LPC is a Houston, TX native and has been in the field of psychiatry since 1986. Mr. Molina has come up from the ranks in mental health from working as a psychiatric technician at inpatient and outpatient mental health facilities. HE became a Drug and Alcohol Abuse Counselor, then in 2013 he obtained his Licensed Professional Counselor credentials. He has been practicing as a mental health therapist since 2013 in the greater Houston, Texas area, and now for the entire state of Colorado.
Mr. Molina specializes in working with children, adolescents, young adults, adult and geriatric patients. Mr. Molina believes treating patients with compassion and dignity is paramount to a successful therapeutic experience.
Mr. Manuel J. Molina graduated with his undergraduate in psychology at The University of Houston class of 2002 and his masters in counseling from Sam Houston State University class of 2007. He enjoys many activities such as football, baseball and volleyball.
Mr. Molina believes as his quote from Rev. Martin Luther King Jr says we have to start sometimes from the basics then progress to a healthier state of mind. While always keeping in mind to never stop working towards your goal.
Mr. Molina is an encourager with a goal-oriented approach in clinical therapy starting with a treatment plan, that involves identifying areas of concern, goal setting, and treatment review. With this approach, Mr. Molina is hopeful the individual in therapy will be able to work through their identified issues and learn healthy ways to live a productive and healthy lifestyle.
Working with patients over the years has been and is an honor and joy.
Education:
Sam Houston State

Masters, Counseling, 2008

University of Houston

Bachelor, Psychology, 2002
Licensure:
Colorado