Julie Cruse
DNP, PMHNP-BC, AGACNP-BC, ACNPC-AG, FNP-C
(Preferred pronouns: She/Her/Hers)
Julie sees all ages 14+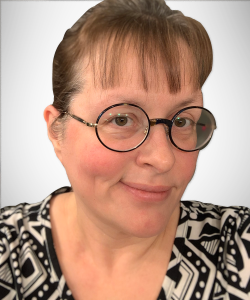 Bio:
Dr. Cruse has been a nurse for over 20 years, and a nurse practitioner for over 8 years. She graduated with her Master of Science in Nursing degree and became a Family Nurse Practitioner in 2014, and then went on to obtain two post master's certificates, one from The University of Texas at Austin in Psychiatric Mental Health and one from The University of Texas at Arlington in Adult Gerontology Acute Care. She obtained her Doctor of Nursing Practice degree from The University of Texas at Austin in 2021. She has been involved in academics as an assistant professor at The University of Texas at Austin School of Nursing for two years while maintaining a clinical practice. She continues to be involved in the education of nurse practitioners in the role of preceptor in the Psychiatric Mental Health degree program.
Dr. Cruse's client care philosophy is total care of the person. She believes everyone deserves to live a healthy life, as defined by each individual. Maintaining a focus on the mind/body/spirit connection, her treatment plans include the prescription of appropriate medications, as well as encouraging a strong component of psychotherapy in the care of each person. She particularly enjoys assisting those people who struggle with their mood, anxiety, and substance use, but is happy to help anyone who comes to her with the desire to improve their quality of life.
Julie enjoys a broad range of hobbies ranging from crocheting to video games to going to Disney World. She is a Star Wars and Marvel fan, as well as enjoys watching football. She can often be found relaxing poolside with a book during her downtime.
Education:
University of Texas Austin

Doctor of Nursing Practice, 2021
PMHNP, 2019

University of Texas Arlington

Post master, Acute Care NP, 2019
Bachelor of Science, Nursing, 2012

Angelo State University

Master Science, Nursing, 2014

Corning Community College

Associates Degree, Nursing, 2002
Licensure:
Colorado, Texas, Nevada, New Mexico, Florida