Felicia Heyward
MSN, PMHNP-BC, FNP-BC
(Preferred pronouns: She/Her/Hers)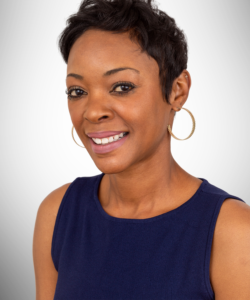 Bio:
Ms Heyward is a dual board certified Psychiatric Mental Health and Family Nurse Practitioner with 30 years of experience in various areas of healthcare including emergency medicine, primary care, and corrections. With 15 years experience of caring for mental health patients, she is experienced and trained for caring for patients across the lifespan. She completed her graduate education at Frontier Nursing University in 2013 and post-graduate certification in 2020. She is currently completing her Doctorate in Nursing at Chamberlain University. Her DNP project is focusing on mental health in the college population.
She is a proud US Army Veteran and returned to her home state of South Carolina to make a difference in her community. She is very active in local and state organizations which promote the advancement of Nurse Practitioners and improving access to care for mental health patients. As an active member of the South Carolina Nurses Association, she serves as the 2022-2024 Psychiatric Mental Health Chapter Secretary/Treasurer and volunteers at a free clinic in her hometown. She is an alumni of the 2017-2018 Duke Johnson & Johnson Nurse Leadership Program and received the outstanding Central Carolina Technical College Outstanding Alumni Award in 2016 for her work in the community.
Her profession vision statement is to create health communities using a multi-disciplinary team approach to promote optimal health and restore balance by providing high quality, comprehensive patient-centered mental health services without exceptions for every patient, every visit.
She enjoys spending time with her daughter & family and the family rescue pup. Felicia also enjoys scuba diving, cycling, exploring the Caribbean islands, and going to R&B music events.